Posted by Head To Toe Uniforms on 2023 Apr 4th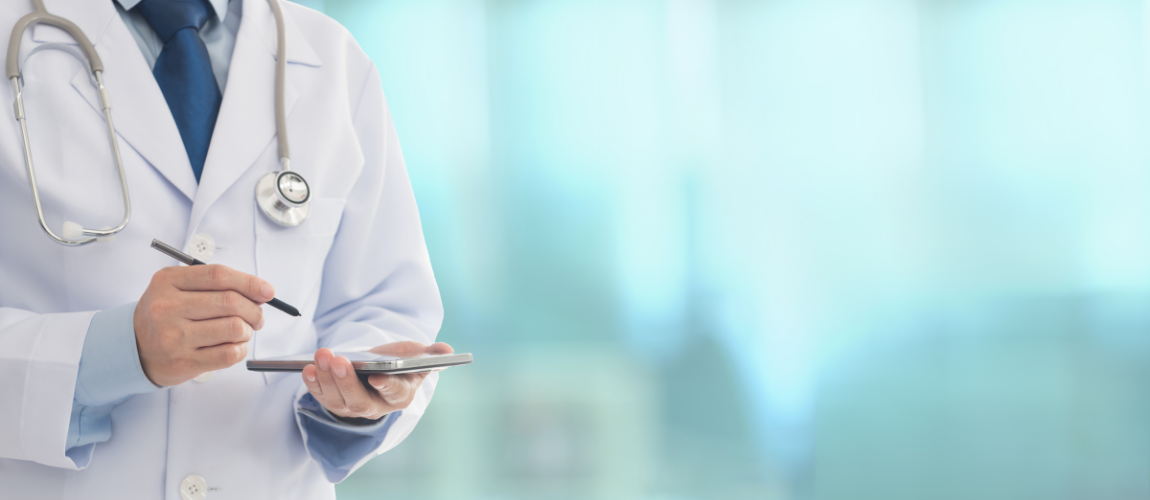 Tailored Fit: Choosing the Right Lab Coat for You
Throughout history, medical lab coats have undergone significant changes, just like all other articles of clothing. In the past, the length of a lab coat would signify the wearer's status or rank, but modern times have since done away with such practices. Nonetheless, lab coats remain a true symbol of prestige and trustworthiness for medical professionals, representing their role within the healthcare industry. Therefore, it is essential to choose a lab coat that meets both your personal and professional needs in order to maintain a certain level of professionalism in your career.
With that in mind, it is important to note that when shopping for a lab coat to complete one's medical uniform nowadays, job requirements and personal comfort should take precedence. Additionally, features such as wrinkle and stain resistance, functional pockets, and ease of access may also be taken into consideration. However, it is essential to recognize that the quality and features of lab coats can vary widely depending on the designer, body type, and gender of the wearer.
In light of the changes and significance that lab coats have undergone throughout history, we at Head To Toe Uniforms recognize the difficulty of finding the perfect lab coat, whether you're searching for a men's lab coat, a women's lab coat, or a uniform jacket. Therefore, to assist you in this endeavour, we have created a comprehensive "Tailored Fit Purchase Guide" that covers everything you need to know about lab coats. This guide provides insight into the different types of styles and materials available for purchase, as well as valuable tips on how to select the perfect lab coat for you. Use this resource to gain further knowledge about lab coat fashion from the experts at Head to Toe Uniforms. Please read on to learn more.
Discover the Top 5 Lab Coat Styles to Consider
In today's economy, lab coats come in a variety of styles, including differences in design, fabric, pockets, closures, buttons, and more. These days, you can choose from a range of different types and lengths based on the requirements of your profession and your personal comfort preferences. However, it's important to keep in mind that not all lab coats are made equally in terms of quality and construction. Below, we've compiled a short list of the top five lab coat styles to consider for your professional wardrobe. They are as follows:
Styled Full-Length Lab Coats:
Full-length lab coats, also known as long-length styled lab coats, are first on the list. Full-length lab coats, which range in length from 36 to 42 inches and reach down to the wearer's knees, are known for their excellent protection against spills, contamination, and bacteria. These lab coats provide full coverage of the body, which can be especially useful for medical professionals who work in a demanding clinical environment. Provided that, they come into contact with a variety of liquids, surfaces, and patients on a daily basis. To that end, they may want to wear a full-length lab coat to minimize the potential risk of exposure to contaminants, bacteria, and viral infections. With that in mind, full-length lab coats are often the preferred choice of lab coats for healthcare professionals, such as chemists, pharmacists, and pathologists. If you or your job require a lab coat that will protect your whole body from contamination on a regular basis, full-length lab coats may be just what you're looking for. If not, continue reading.
Styled Short-Length Lab Coats:
Short-length lab coats are the next option on our top 5 list of lab coats to consider. Short-length lab coats, which range in size from 28 to 35 inches, reach down to around the wearer's thighs. Some short-length lab coats may be labelled "tall" to add an extra 2 inches to the overall length of the coat and its sleeves, so as to accommodate taller individuals. Once again, these lab coats provide nearly full coverage of the body, which is especially useful for medical professionals who work in a demanding clinical environment and come into contact with a variety of patients, liquids, and surfaces on a regular basis. To that end, the only difference between the long- and short-length lab coats is that the latter allows for greater mobility. With that in mind, these types of lab coats have quickly become the preferred choice of lab coats by those medical professionals working in the fields of dentistry, obstetrics, laboratory work, and medical research.
Styled Consultation Lab Coats:
Third on the list of the top five lab coat styles is the consultation lab coat. Consultation-style lab coats, which range in size from 27 to 32 inches long, reach down to the tops of the thighs. These lab coats are similar in style to standard-style lab coats but are designed to be more elegant and form-fitting. Wearing modern lab coats can create a sense of trust and confidence between the caregiver and patient, which is essential for a good medical experience. With that in mind, the consultation-style lab coat has quickly become the preferred choice of lab coat for doctors during rounds and consultations.
Styled Lab Jackets:
Fourth on our top-five list of lab coats to consider is a lab jacket. Lab jackets are short, fitted lab coats with long sleeves and a blazer-like appearance, featuring a front zipper. They are often considered more comfortable, attractive, and trendy than other types of lab coats. Moreover, these lab jackets are typically made of cotton, polyester, or nylon and are often worn by lab workers and healthcare professionals to protect their clothing from contamination and bacteria.
Fashion-Oriented Lab Coats:
Coming in at number 5 on the top 5 lab coats to consider are the fashion-oriented lab coats. Fashionable lab coats are versatile garments that can be worn for a variety of occasions. They are typically made of polyester and have multiple pockets on the front. These lab coats offer a flattering fit with stylish features such as princess seams, a black belt, darts, and other attractive details that can boost the wearer's confidence. It is worth noting that these lab coats do not have sleeves and are designed to be worn over other clothing, making them the go-to choice for nurses and dental assistants.
How to Buy the Perfect Lab Coat the First Time Around
If you're purchasing a lab coat for the first time, it's easy to become overwhelmed by the range of options available to you. However, as a general rule of thumb, when investing in a new lab coat, you should consider various factors such as the industry requirement, your body size and height, and your personal preference to ensure that you maintain a professional appearance. That said, to help you make an informed decision, our team of experts at Head To Toe Uniforms has compiled a list of considerations for selecting the perfect lab coat. This should help ensure that you make the right choice the first time. To that end, the following points should be taken into consideration:
Consider Your Professional Requirements
Many hospitals have specific requirements for lab coats, while others may allow you to wear any type you prefer. To that end, when shopping for the perfect lab coat, it is important to consider one's profession and the daily tasks that will be performed as a result of that profession. The design and features of a lab coat should be tailored to your specific duties and responsibilities, and specialty uniforms are available to meet these needs. For example, a dentist may wear a different medical uniform or lab coat than a surgeon does. Furthermore, healthcare professionals often prefer shorter consultation jackets when doing their medical rounds.
Consider Your Body Type
Another important consideration when shopping for the perfect lab coat is your body type. When shopping for a new lab coat, you should always choose one that complements your figure in order to maintain a professional appearance at work. For instance, if you have a larger bust, you may want to shop for a broad lab coat in an effort to avoid revealing too much. Meanwhile, fashion-oriented lab coats may be suitable for petite frames, and unisex lab coats could be a good choice for those with a slim physique and few preferences.
Consider Your Height
After taking your work needs and body shape into account, the next important thing to factor in when buying a lab coat is your height. If you take your height into account, you can easily figure out the best length of lab coat that suits you perfectly in terms of both comfort and style. For instance, individuals who are shorter than 5 feet 5 inches may find that a lab coat that reaches down to their knees is the most suitable choice based on their profession. The length of the lab coat you wear will determine the amount of protection from contamination you receive.
Consider Your Personal Style Preferences
Lastly, to ensure you get the best lab coat for your needs, remember to pick one with a style that suits your taste and personality. This will ensure that you get something comfortable and stylish that you will be proud to wear every workday. Personal preference plays a significant role in determining the perfect lab coat for you. With that in mind, there are a variety of colors, designs, and materials available to suit every individual's tastes. You can choose a design and style that appeals to men, women, or is unisex, as long as it matches your personality and makes you feel confident in your work.
Look Professional with Head To Toe Uniforms' Lab Coats
When it comes to medical apparel, a lab coat is an absolute must-have for any professional. It's important to select the right one as it will provide comfort, safety, and protection while you are on duty. With this in mind, we hope the details outlined here will help you make the best choice when shopping for your ideal lab coat. We believe the information provided will assist you in making an informed decision, so you can get exactly what you need when you need it. If you're still unsure about shopping for the appropriate lab coat or medical uniform, our team at Head To Toe Uniforms is on hand to provide support. They have all the knowledge and expertise necessary to provide quality lab coats and other essentials for modern healthcare professionals. Get in touch with us today!